The Countdown to Christmas is Underway
The Countdown to Christmas is Underway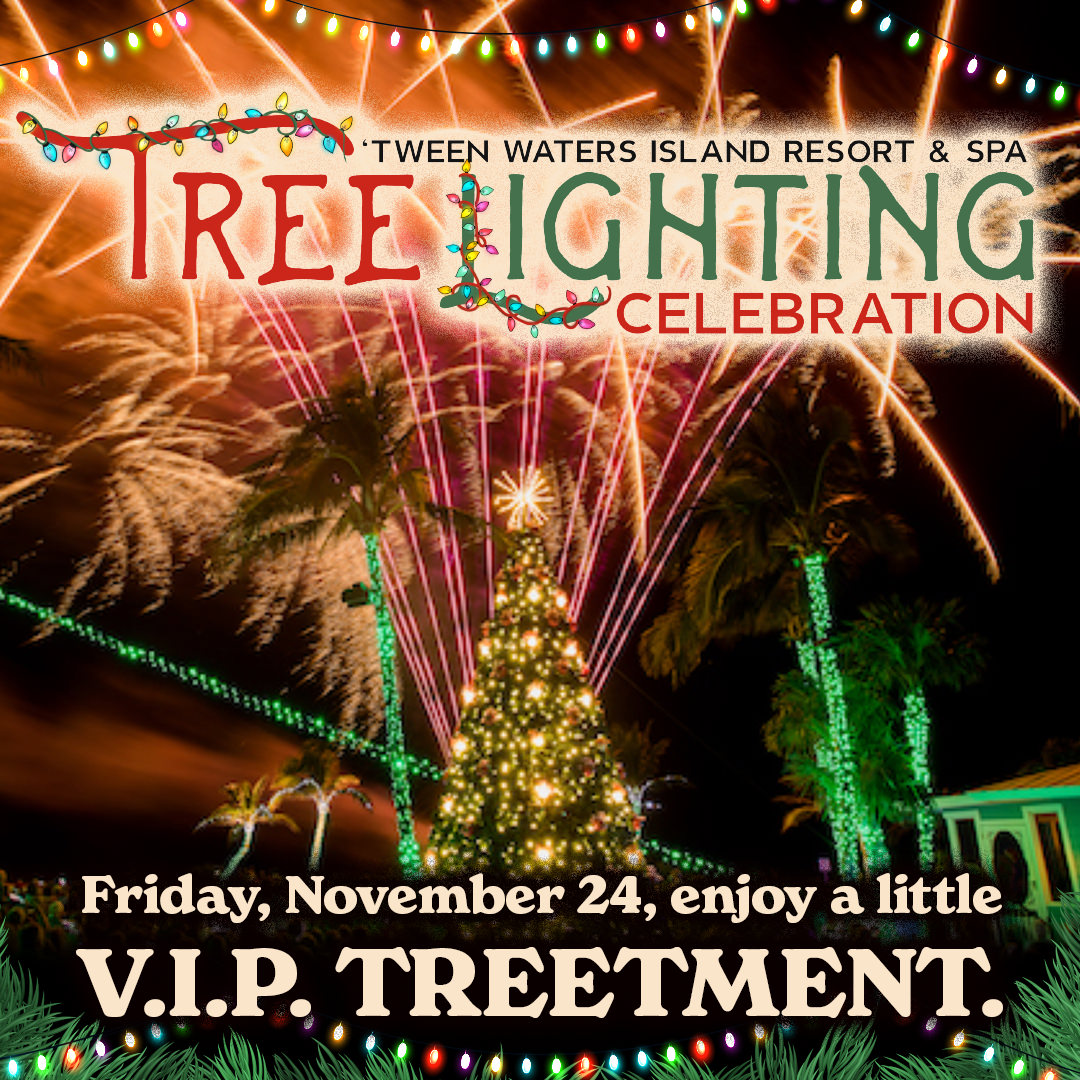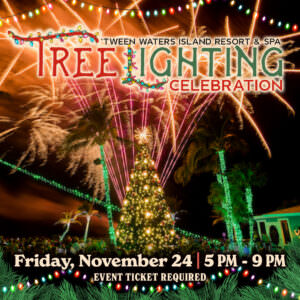 Get ready to be swept away by the enchantment of the holiday season at the Legendary 'Tween Waters Island Resort & Spa's much-anticipated annual Tree Lighting Ceremony! Happening November 24th, it's the best way to kick off the holiday season with your family and loved ones. Not to mention, enjoying all the wonderful Florida weather Captiva Island Has to offer!
This year, you have many fantastic ways to elevate your experience with our specially crafted "VIP Treetment Packages" — designed to immerse you in the festivities and create lasting memories. Let's take a look at our options this year:
1.) Over The Top VIP Skybox at Crow's Nest Steakhouse: Elevate your celebration to new heights with our VIP Skybox package at Crow's Nest Steakhouse. From 5 to 8 p.m., enjoy delectable appetizers and three hours of bar service featuring a selection of beer, wine, and mixed drinks. With valet parking included for groups of four or more, your night will be seamless and extraordinary.
2.) Blitzen VIP Luxury Box: For an extraordinary holiday experience, our Blitzen package offers a dedicated server and an exclusive 4-hour bar service. Savor a delightful selection of beer, wine, and limited mixed drinks. Two complimentary bottles of champagne add an extra touch of elegance, allowing you to raise a toast to the season's festivities.
3.) Rudolph VIP Luxury Box: Indulge in an evening of luxurywith the "Rudolph" VIP Luxury Box. Enjoy a dedicated server and a 4-hour bar service featuring a delightful assortment of beer, wine, and mixed drinks. Four complimentary bottles of champagne will add sophistication and sparkle to your holiday celebration.
With our VIP Tree Lighting Packages, you can revel in the magic of the season in unparalleled style. Secure your spot for this unforgettable evening and let the holiday spirit come to life at 'Tween Waters Island Resort & Spa. Reserve your VIP package now and make this holiday season truly magical!
*Please Note – our Happy Holidays Tree Lighting Passes have been sold out.