Serving More Than Wine: Marko Bozovic's Sommelier Story
Serving More Than Wine: Marko Bozovic's Sommelier Story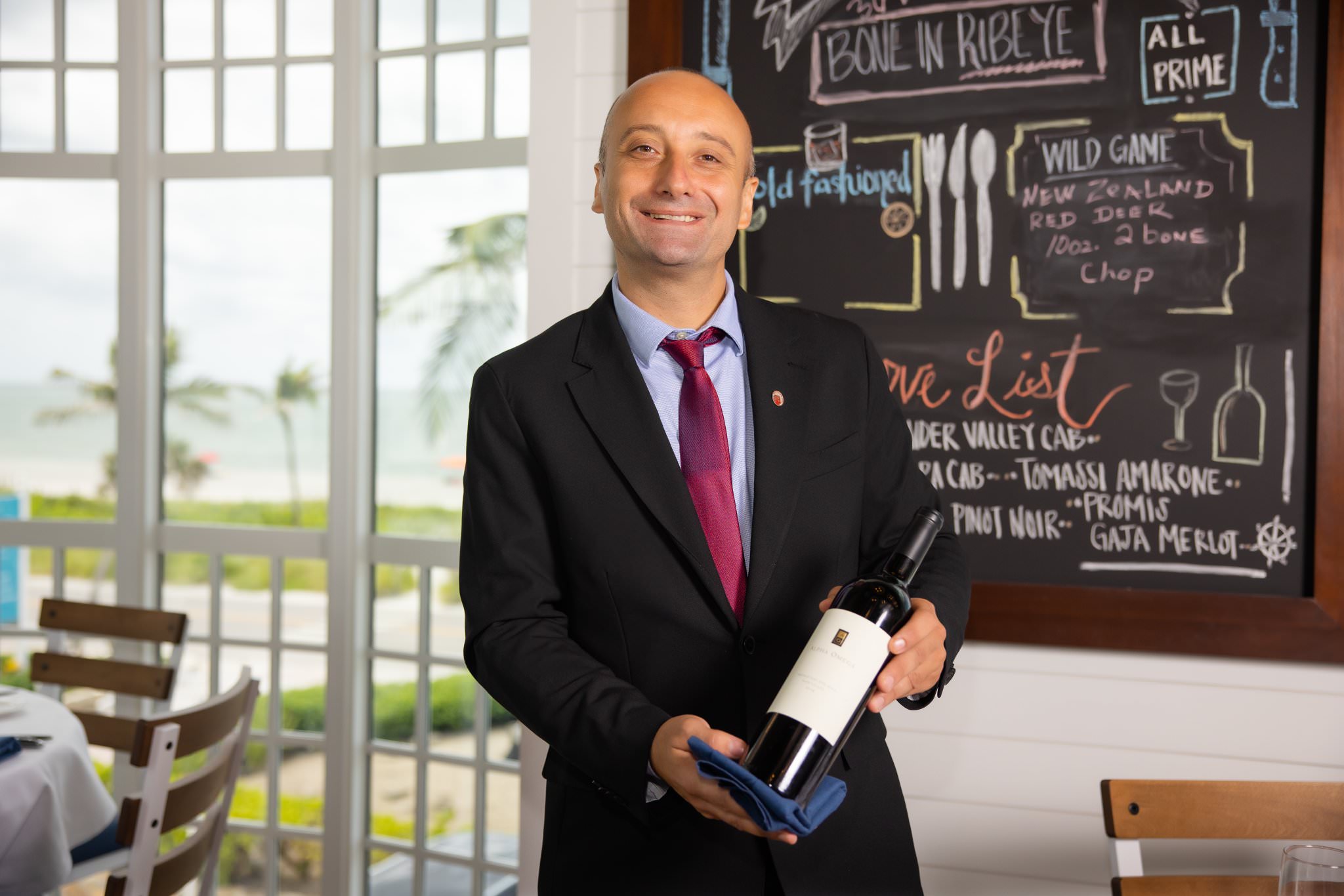 It all starts with a question, "What will you be having this evening?" Now, that might seem like part of the job for most in the service industry, but for Marko Bozovic, it's so much more.
"It's all about creating the best possible tastes for our guests," Marko says. "Their happiness and satisfaction are the most important thing."
Marko isn't just a server at 'Tween Waters Island Resort & Spa, but he's our very own certified sommelier. When he first came to the United States from Serbia, Marko took a job at a restaurant he'd never worked at before. "We all have to start somewhere, right?" He says with a chuckle.
But Marko began to notice how some wines pair better with certain foods. He also noticed how guests would have a more enjoyable experience when the wines and food complemented one another. From there, he suggested certain dishes and glasses that paired well together. That's when Marko realized his true calling, a sommelier.
A sommelier isn't just a wine server but an expert with tastes, dining experiences and sophisticated palates. And, when becoming a sommelier became a certified job in 1969, roughly 250 people have gained certification worldwide. Marko is one of them.
"Our job isn't just selling wines," Marko says, "but everything else. Any segment of the service in the dining room is the sommelier's job."
It's not just the sommelier that makes and breaks a restaurant, but an entire team and how they work together. "I'm a firm believer in sharing knowledge with everyone," Marko says. "Whatever I know, I make sure all the staff knows about the service and the wine. That way, we can bring guests the best experience they'll have."
Watch Marko's entire interview here and be sure to ask him for the best taste possible during your next visit.